What Is Tri-Ripped?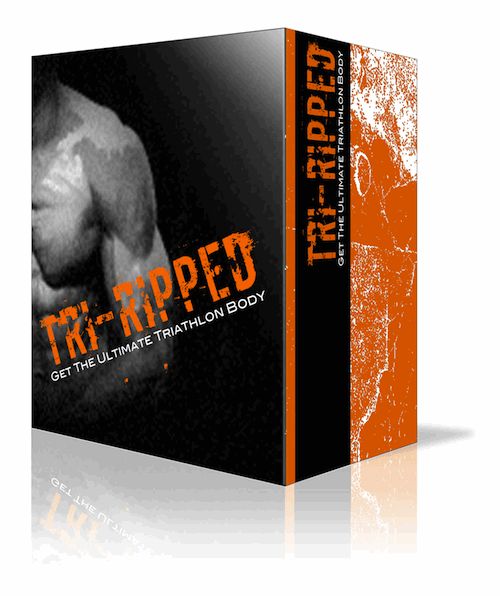 Tri-Ripped is an 8 month triathlon training program that is designed by Ben Greenfield for beginner, intermediate or advanced triathletes to train for Sprint to Ironman distance triathlon.
The goal of Tri-Ripped is for you to be able to avoid the "skinny-fat" or "fit-but-fat" look that endurance training causes, and instead to have a sexy body with lean muscle that looks and performs fantastic.
In other words, there is no reason that you can't swim, bike and run fast – and have the ultimate triathlon body.
Here is what you get when you order Tri-Ripped, which is available as an instant digital download ($97)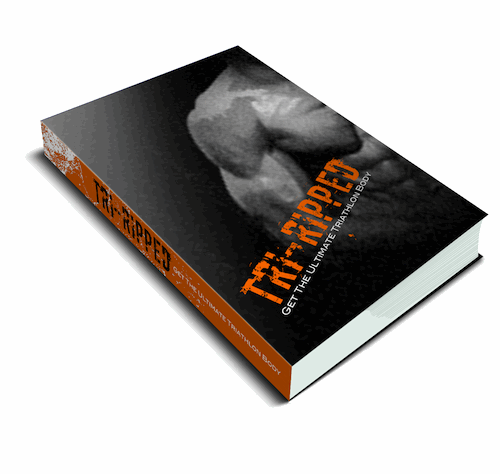 Tri-Ripped Training Book. This is a 200+ page, 8 month triathlon training program with detailed daily workout descriptions for Sprint to Ironman distance triathlon, along with a meal plan, exercise photos, an FAQ section and every detail you'll need to get an amazing body and get fast for triathlon, with zero guesswork.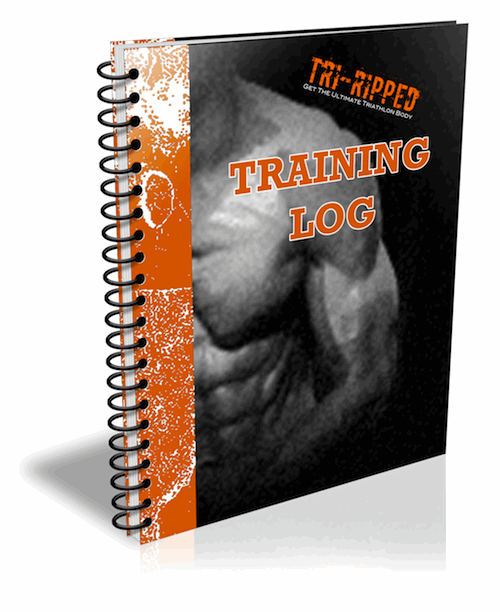 Tri-Ripped Training Log: The Tri-Ripped triathlon training program has detailed testing instructions to track your progress and set new goals as you go through the program. But you need a centralized place to collect and store this information. With the Training Log, you'll not only have a perfect place to record your data every time you do a swim, bike or run test, but you'll also get instructions about what a heart rate training zone or power zone is, so that you know how to use this type of training.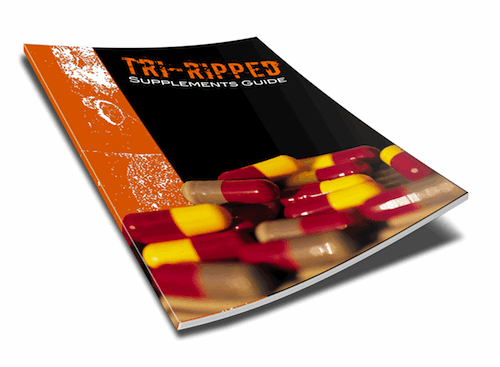 Tri-Ripped Supplements Guide: The world of nutrition supplements can be confusing, expensive and even dangerous to navigate, so this supplements guide cuts to the chase and tells you exactly what you need to stay safe and legal, get a nice body and get fast at triathlon, and have detailed instructions on dosage, timing, and nutrition supplement sources.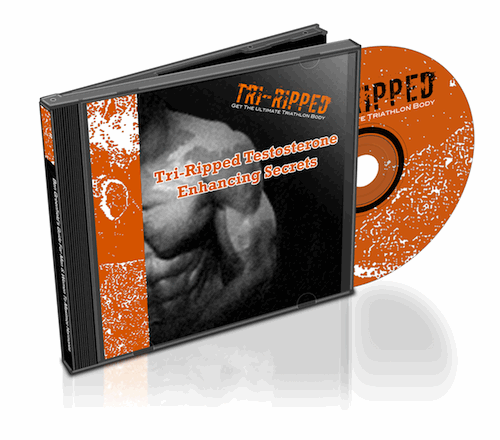 Tri-Ripped Testosterone Enhancing Secrets Audio: In this audio, Ben Greenfield reveals never-before-heard methods to enhancing your testosterone for performance, lean muscle, libido, competitiveness and recovery. Whether you're a man or a woman, the insider tips and tricks you'll get from this single audio recording are invaluable, and you'll discover every diet, supplement and lifestyle secret to massively boosting your hormone levels, which is crucial to getting fast and looking good.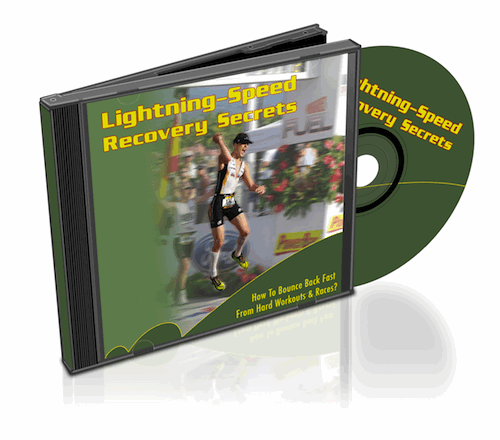 Tri-Ripped Lightning Speed Recovery Secrets Audio: If you can bounce back from your workouts day-after-day and be ready for more, your progress in Tri-Ripped will be through the roof. In this audio, you'll learn everything you need to know about how to get your body to recover as quickly as possible from workouts, races or even injuries. Ben Greenfield includes step-by-step instructions for healing your body with lightning speed, presented in a practical and easy-to-understand format.
Full, Free Access to TrainingPeaks: With Tri-Ripped, you can use an online program called "TrainingPeaks" to track workouts, get workout instructions and notifications sent to your phone, look up routes for swimming, cycling or running, and have your entire Tri-Ripped schedule laid out in a convenient week-by-week format. When you get Tri-Ripped, we'll supply you with a special code to get full, free access to the TrainingPeaks version.
24-7 Support from Ben Greenfield: When you're a Tri-Ripped user, you'll have complete, 24-7 access to Ben Greenfield for answering your questions about the program, whether you have technical inquiries, want to know how to adjust the workout, or need anything else answered. You'll also get to interact with the rest of Tri-Ripped community – for finding out who else is available to train with in your area or who else is going to be at your race.
————————————
So what are you waiting for? This is the last triathlon training program you'll ever need, it's the information that most triathletes spend thousands of dollars year on for coaching and consulting, and you're guaranteed to swim, bike and run fast – and have the ultimate triathlon body.

You can get Tri-Ripped now by simply choosing your version below: